Download a hi-res portrait of Wendy-O Matik, for press use.
photo credit: Phyllis Christopher
Download the animated tile-ad
150 x 68 px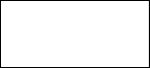 Or copy the text below
and paste it into your web page.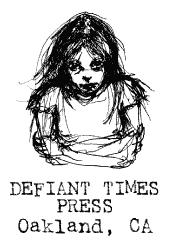 FOR IMMEDIATE RELEASE
DEFIANT TIMES PRESS
(Imprint of Regent Press)
2747 Regent St., Berkeley, CA 94705
ph: 510-845-1196
regentpress@mindspring.com
www.regentpress.net
REDEFINING OUR RELATIONSHIPS:
Guidelines for Responsible Open Relationships
Pub. Date: Now Available ISBN: 1-58790-015-7 $14.00 paperback 97 pages
Loving openly and freely in this day and age, whether you are straight or queer, is a political act. Put together your own vision of an ideal relationship, re-sculpt your own belief system, redefine the potential of a friendship, imagine a thousand ways to make love to yourself and to anyone you care about. Radicalize your relationship by imagining your wildest ideal partnership together. Avoid stagnancy by challenging your old familiar routine and re-inventing new levels of commitment. Face your true desires in life by asking yourself what you really want from all your connections.
Make no mistake, Redefining Our Relationships is not about the pros and cons of monogamy versus non-monogamy. This is a daring and provocative how-to guide book on radically defined relationships and alternative lifestyles. Wendy-O Matik writes about what she has lived and experienced: open relationships. She believes that open relationships reduce the hazards that accompany unhealthy co-dependency. Open relationships challenge us to confront our jealousy and possessiveness. Committing to a relationship not mapped out by our parents or society or Hollywood means tearing down the very foundation of status quo and conformity. It means redefining and rebuilding your own version of an alternative relationship based on your needs and your values.
Redefining Our Relationships has taken the free-thinking community by storm. Praise for this book has come from all walks of life. "Wendy-O Matik delivers a meditation and a manifesto on the alternatives to monogamy. She shows people who feel hemmed in by exclusive partnering the route to healthy and responsible openness," writes Professor Mike Hout, Department of Sociology, UC Berkeley. "Wendy-O tackles a touchy topic with clarity and creativity. She is wise beyond her years. This guide teaches you how you can have it all. I gave the jealousy tips to my lover immediately," states Annie Sprinkle, Post-porn Star turned Certified Sexologist. "Wendy-O Matik's how-to guide for the emotional roadblocks and liberatory possibilities of polyamory reads like a punk rock Ann Landers channeling Emma Goldman and Victoria Woodhull." Hakim Bey, author of The Temporary Autonomous Zone, Ontological Anarchism, Poetic Terrorism (Autonomedia Press).
Wendy-O Matik is a Bay area based freelance writer, published poet, and radical love activist. She is the author of Redefining Our Relationships: Guidelines for Responsible Open Relationships (2002). As an educator, role model, and spokesperson for the polyamory community, Wendy has become a revolutionary activist of the heart. Since the release of her book, she has taught over a hundred Radical Love & Relationship Workshops globally, excavating important social trends and reshaping the future of alternative relationship models for the 21st century. As an activist for social change, Wendy is pushing the boundaries on firmly rooted notions in mainstream society on relationships, love, gender, sexual equality, and sexual politics. Wendy has been invited to speak frequently at universities and progressive bookstores and student groups, including the University of California, Berkeley (Female Sexuality), San Francisco State University (Human Sexuality), Evergreen State College (Olympia, WA), Mills College (Oakland, CA), and California Institute for Integral Studies (San Francisco, CA). She is available for educational and motivational discussions on the topic of alternative relationship models and responsible non-monogamy. Visit her website at www.wendyomatik.com.
RESOURCES
BOOKS ON OPEN RELATIONSHIPS:
Against Love: A Polemic by Laura Kipnis
Breaking the Barriers to Desire: New Approaches to Multiple Relationships by Kevin Lano & Claire Parry
The Ethical Slut: A Guide to Infinite Sexual Possibilities by Dossie Easton & Catherine A. Liszt
The Lesbian Polyamory Reader by Marcia Munson & Judith P. Stelboum (eds.)
Lesbian Polyfidelity by Celeste West
Living My Life: An Autobiography by Emma Goldman
Opening Up: A Guide to Creating and Sustaining Open Relationships by Tristan Taormino
Polyamory: The New Love without Limits by Dr. Deborah M. Anapol
Redefining Our Relationships: Guidelines for Responsible Open Relationships by Wendy-O Matik
Skin: Talking about Sex, Class & Literature by Dorothy Allison
Spiritual Polyamory by Mystic Life
The Threesome Handbook: A Practical Guide to Sleeping with Three by Vicki Vantoch
The Traffic in Women and Other Essays on Feminism by Emma Goldman
The Ultimate Guide to Sexual Fantasy: How to Turn Your Fantasies into Reality by Violet Blue
STD INFORMATION:
California HIV/AIDS Hotline 800-367-2437
Center for Disease Control 800-232-4636
San Francisco Sex Information, Ph: 415-989-7374 or www.sfsi.org
RADICAL LOVE & RELATIONSHIPS WORKSHOP DESCRIPTION:
Building on her feminist critique of love and relationships, Wendy presents the major concepts and challenges that we face trying to re-invent our relationships outside the dominant social paradigm. Radical love is the freedom to love whom you want, how you want, and as many as you want, so long as personal integrity, respect, honesty, and consent are at the core of any and all relationships. Radical love primarily focuses on love and intimacy, not sex and sexual conquest. At the heart of this work are three components: feminism, social activism, and revolution. The workshop is followed by Q&A.
Watch Wendy-O Matik's Radical Love Workshop FREE! Click here.